Ministry urges re-evaluation of Seychelles media landscape
09-May-2013
The body – known in English as Reporters Without Borders – downgraded Seychelles from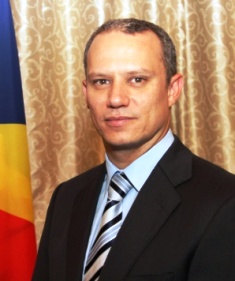 position 73 to 93, placing the country below countries like Kosovo, Gabon, East Timor, Paraguay, Madagascar, Nicaragua, Kuwait, Congo, Sierra Leone, Mauritania and Central African Republic.
Mr Adam has questioned the reasoning that prompted the new ranking.
In a letter to secretary general of the RSF Christophe Deloire, he asked what evidence was considered in the organisation's assessment to indicate that Seychellois journalists have been operating in "perilous, life-threatening circumstance over the past 12 months".
He said going by the organisation's criteria of legal obstacles and the risks of danger and human rights violations to journalists, there were no legal cases brought against any journalist, nor is any evidence of any journalist being in danger.
Seychelles had in fact made many advances in promoting media freedom over the past 12 months, including reducing many barriers as to the owning and operating of radio stations and television channels," he said.
"In 2012 Seychelles regulations were amended to allow for radio and TV licences to become more affordable. Now a yearlong national radio licence costs R100,000 or just R8,333 a month.
"This is a rate that is comparatively cheaper than in a large number of countries. Can a European country of similar size boast a 500 euros a month fee for a national radio licence? Also the TV license now costs 250,000 or R20,833 a month and for subscription TV licences it is R800,000 or 67,000 a month.
"Following this change, in 2012 it was announced that two privately owned radio stations, Pure FM and Seashell FM, are to be set up. Pure FM has recruited its staff, set up its studios and will be launched soon," he said.
He called on the RSF to work with the local media to have a true and accurate assessment as to the state of reporting in the country.