Jackpot winners due here for 30-year belated honeymoon
11-May-2013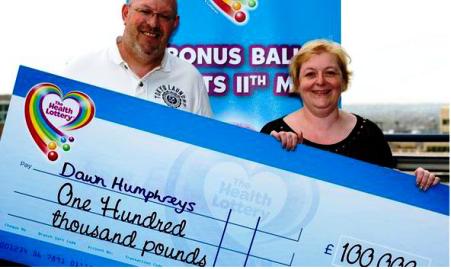 "Overjoyed Dawn, 47, is the latest player to bag £100,000 in Britain's newest and brightest lottery," reported a section of the UK's media.
"Now she is planning a long overdue luxury break in the Seychelles with husband Brian who is recovering from a heart attack.
The mother-of-two reportedly said last week:
"I got married when I was 18 but we never managed to get away on honeymoon because we couldn't afford it.
"Well, 29 years later we can and it's all thanks to the health lottery.
"We've been through a hell of a lot as a family in the past few months so this win is truly life changing.
"We've always had to make do in the past."
It is a remarkable turnaround for the family which includes sons Arron, 25, and 19-year-old Sean.
Plant operator Brian, 49, was rushed to hospital in January after suffering a heart attack on his first day back at work after the Christmas break. His illness piled on the worry for the family from Kelso, in the Borders, for whom money has always been tight.
But then Dawn's five numbers came up in a dramatic change of fortune.
It was only when she rang the health lottery hotline, however, that she realised the full extent of her windfall.
She had thought she was in line for £33,000 as there were two other winners but she found out that health lottery prizes are not shared.
She said: "I had always dreamed of my numbers coming up but I didn't ever seriously think it was going to happen.
"Now my friends have all rushed to the shops to buy health lottery tickets because they want a piece of the action too."
Husband Brian is looking forward to their long-awaited sunshine break – and a better diet so that he can stay in shape after his health scare.
He said: "Eating healthily is very expensive and I couldn't always afford it. Now I can.
"This is the best news our family has had for a long time.
We are all over the moon."