SCAA donates to three schools
22-May-2013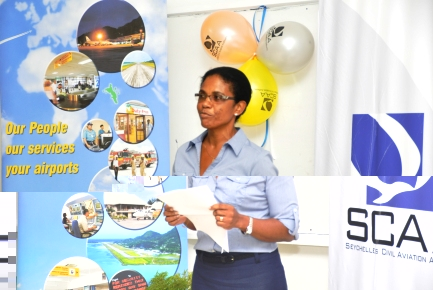 During the handing over ceremony in the presence of the Minister for Home Affairs and Transport Joël Morgan, SCAA officials, head teachers, students as well as teachers, SCAA chief executive Gilbert Faure reaffirmed the organisation's commitment to the schools located around the airport.
Pointe Larue secondary school head teacher Jina Labiche delivered the vote of thanks on behalf of all three schools and expressed their deep gratitude for the generous gesture towards the schools.
Handing over of renovated the ICT computer room to Pointe Larue secondary school
In 2009, the SCAA adopted the Pointe Larue ICT computer room. The labs were refurbished and handed over to the school on June 1, 2009.
From April 23, 2013 to May 9, 2013, the SCAA carried out reparation works on the flooring of one of the labs (replacing the tiles), and also added a fresh coat of paint to the rooms. This was entirely done by SCAA maintenance unit staff.
The organisation has donated two computers for the ICT computer room as well as four air-conditioning units installed by the SCAA aircon engineer for both computer rooms.
Anse aux Pins primary school receives utensils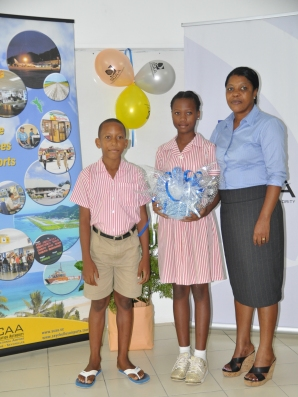 The Anse aux Pins primary school has been presented with sets of utensils including plates, forks, spoons and serving spoons for students who dine in the school dining room.
All the contributions for the purchase of this donation came mainly from contributions made directly by SCAA staff.
Litter bins for Cascade primary school

The Cascade primary school received litter bins, which can be used at various locations on the school premises in order to promote a more healthy and conducive learning environment.