Handball: Mohan league-MF Storm breeze past Juniors, Super 8 survive the Hurricanes
22-May-2013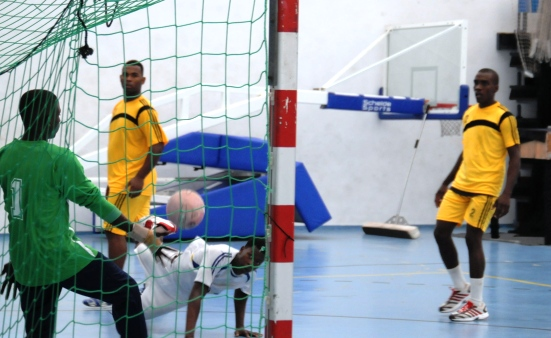 MF Storm had a relatively easy time against Juniors in the women's league, where they came out 37-13 victors.
Storm's Queeny Hertel was the top scorer contributing 10 goals to aid her team.
In the other match, Au Cap Sisters produced a solid display to break down RC Diamonds 52-11. Selma Sauzier got 12 goals for Au Cap Sisters to guide her team to victory. Vicky Delpeche was the top scorer for RC Diamonds with seven goals.
In the men's league, two matches took place during the weekend.
Michel Dugasse scored eight goals as his Durantha Brothers team came out victorious against Young Eagles on a 47-27 score. Lutherd Amblavany scored seven for Young Eagles but they were not enough to prevent the loss.
The match of the day was between PLS Hurricanes and Super 8. A nine-goal performance from Bradley Stravens proved to be too little as he could not inspire PLS Hurricanes to a win. Super 8 got seven goals from Lutherd Amblavany as they took the spoils 39-27.
S. N.