Hockey: youth competitions-Port Glaud, Anse Boileau and Grand Anse winners
31-May-2013

In the girls' primary category, three teams competed for top spot and met each other on a league format.
It was the girls from Port Glaud who sneaked into first place, level on points with second-placed Anse Boileau. Only goal difference separated the two teams – Port Glaud finished with a superior +3 goals compared to Anse Boileau's +1.
Grand Anse finished in third place after losing both their matches.
The girl's secondary category also featured three teams competing on a league system. Grand Anse was represented by two teams and claimed first and second positions. It was Grand Anse 'A' who came out first followed by Grand Anse 'B', while Anse Boileau settled for third place.
Seven teams showed up in the boys' primary category and they were split into two groups of four and three.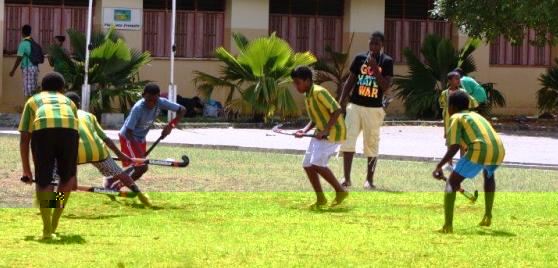 The winners of each group then faced each other in the final. It was Anse Boileau who managed a narrow 2-1 victory over La Misère 'B' to win the final.
Meanwhile, only one team turned up in the secondary class.
The Seychelles Hockey Federation has announced that its next youth tournament will be held in July.
S. N.