Hudson makes comeback with new album Mon Koko
01-June-2013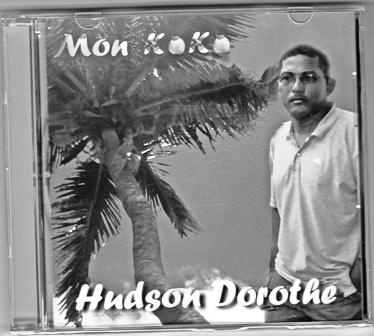 Well appreciated for his sega and reggae vibes, Hudson's new album has everything his fans would wish for.
Talking to Nation a day after the album hit the market last week, Hudson explained that among the 12 tracks he has included two old classics which he has remixed and these are Pov Inosan and Valer Nou Lanmour.
Asked why among all his songs he had chosen the two, he said: "It was not easy to make the choice as there were many songs that fans had been asking me to remix, so in the end I have had to draw lots to pick the two."
Like always Hudson's songs talk a lot about different aspects of everyday life and its challenges but like always he did not want to reveal much about this new album.
"The secrets of the songs I leave for my fans and other music lovers to discover," he said.
Hudson's last album, Bouze, was released in 2007 but in spite of his long absence and the different challenges he has had to overcome, Hudson said he is happy and feels great to have persevered and fulfilled his dream of realising this new addition to his collection.
"I hope my fans and all music lovers will enjoy this one and they will continue to give me their support. I can only tell them all that like always they will not be disappointed," Hudson added.