Mancham to attend World Future Council's 7th AGM
08-June-2013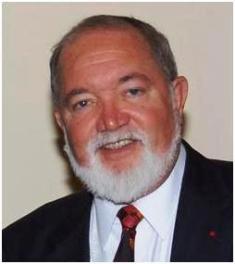 This year the AGM is being held under the theme – 'Charting Our Shared Future Towards A Global Politics of Responsibility'.
While Abu Dhabi hosted last year's AGM, this year the AGM is supported by the city of Bonn, which was until recently the Federal Capital of Germany.
Mr Mancham was a pioneer member of WFC when it was founded in Hamburg, Germany in May 2007 by the great philanthropist and entrepreneur Baron Jakob von Uexkull who had earlier founded the Right Livelihood Award and who today presides over the globally respected WFC.
In the aftermath of the 2011 unexpected demise of Wangari Muta Maathai of Kenya, who won the Nobel Peace Prize in 2004 for her Green Belt Movement, getting women in Kenya to plant more than 20 million trees, Mr Mancham was made an Honorary Councillor of the WFC.
The list of Councillors today include well-known and respected personalities like Dr Ibrahim Abouleish of Egypt (Founder of SEKEM), Dr Maude Barlow of Canada (Chairperson of the Council of Canada), Barua Dipal Chandra of India (Chairperson of the Bright Green Energy Foundation), Dr Egziabher Tewolde of Ethiopia (Director General Environmental Protection Authority of Ethiopia), Dr David Krieger (President of Nuclear Age Peace Foundation), Professor Alexander Likhotal (President green Cross International), Dr Frances MooreLappé (Founder Small Planet Institute), Anna Rosario Oposa (Co-Founder Save Philippines Seas), Dr Katiana Orluc (Director of Development and Strategic Affairs of Thyssen-Bornemisza Contemporary Art) and Professor Vandana Shiva (Founder Research Foundation for Science, technology and Ecology – Navdanya), among many other distinguished individuals.
In a statement issued yesterday morning, Mr Mancham said he was very much looking forward to Bonn and was particularly interested to discuss a more active engagement of Seychelles with the African Renewable Energy Alliance (AREA), which the WFC founded in 2009 in Ethiopia.
He said that this member-driven network comprises around 1,200 members from 87 countries who share information, knowledge and experience via an on-line platform and monthly phone discussion, meet for international AREA Conferences and workshops and present their positions at relevant conventions and forums.
At the moment the African renewable Energy Alliance has its headquarters in Johannesburg, South Africa.
Mr Mancham said he had discussed with Seychelles' Minister for Environment & Energy, Professor Rolph Payet, about Seychelles evolving a collaboration with AREA and that the minister welcomed the idea and said he was fully supportive.