Nigel Henri marks 30 years as an artist with exhibition
13-June-2013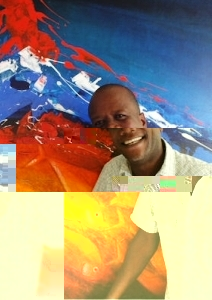 The exhibition will be officially opened this afternoon during a private function but members of the public will be able to view the displays from June 14 to 28.
Themed "Nigel Henri 30 years on" will showcase a selection of artwork both new and old from the past 30 years.

This exhibition is one of many promoting local artists, giving them the opportunity to showcase their work in the most comprehensive art gallery on Mahé, welcoming in excess of 2,000 guests per month.
JOUEL Art Curator Isa Laurencine said: "It gives us pleasure to be able to offer artists an opportunity to exhibit their work at Kenwyn House, allowing JOUEL the opportunity to assist the local art community as it has done over the past 10 years."
"This time we are spicing up the exhibition, a painting will be put up for auction, and the funds collected will go towards charity," added Mrs Laurencine.
Nigel Henri, born in 1967, holds a degree in art and graphic design from the University of Sussex, UK. Over the years he has taken part in various art shows both in Seychelles and internationally.
His most recent achievement is first Indian Ocean biennale award held in Mauritius.
Next Month (July) Nigel will be representing Seychelles at an exhibition in Marseille.
Nigel is recognised as one of the pillars of the Seychelles art community.
The exhibition is curated by JOUEL in collaboration with the artist.