Dockland supermarket reopens under new name and management
24-June-2013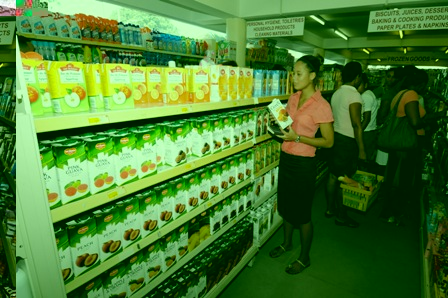 The Ramajayam Dockland Supermarket is the 6th supermarket of the Ramajayam chain.
Since it is targeting the entire society, it has a range of products of different prices and is still keeping the products that clients used to get at the former Dockland Supermarket.
New in the supermarket are a bakery and butchery, so customers can buy their fresh meat and bread right there.
On the open day customers got the chance to taste six kinds of product that they can buy in the supermarket - juice, biscuits, ice-cream, crisps, corned beef and luncheon meat.
"I think many people will enjoy shopping in Ramajayam Dockland Supermarket, for inside the supermarket everyone, regardless your pay cheque, will be able to afford something," D.V. Sharma, manager purchase, said.
Mr Sharma described the supermarket as one having the cheapest products for one's daily needs.
He added that they are importing from approximately 30 countries in the world, and they have a range of different products that their customers can choose from.