Seychelles supports global fight against illegal fishing
25-June-2013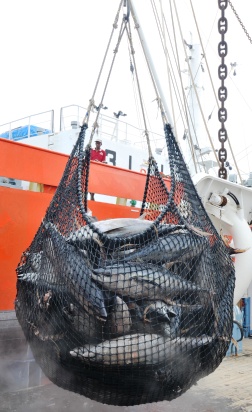 A communiqué from the Ministry of Natural Resources and Industry said that the instrument of accession to the treaty, better known as the FAO Agreement on Port State Measures to Prevent, Deter and Eliminate Illegal, Unreported and Unregulated (IUU) Fishing, was deposited to the legal department of the FAO last week.
The agreement will enter into force after ratification or accession by 25 FAO (Food and Agricultural Organisation) members.

So far 23 countries are signatory to it and only five, including the European Union who is one of our main partners in fisheries, have ratified or acceded to it.
An estimated 10 to 23 billion USD is lost annually worldwide due to IUU fishing.
IUU fishing is a global problem that threatens sustainable fisheries including our Blue Economy. It undermines the sustainable practices of legitimate fishing operations, threatens food security and denies coastal countries the benefits from their resources, also and unfairly competes with sustainable seafood products.
"As one of the major tuna fishing ports of the region where 85% of tuna caught in the South West Indian Ocean are landed or transshipped in our port, it is important for Seychelles to be part of this global effort to help combat illegal fishing," says the communiqué.
All fish caught commercially at sea must eventually come to port. The Port State Measures Agreement requires nations that are party to the agreement to take a number of practical steps to deny port entry and access to port services to foreign fishing and transport vessels that have harvested fish in violation of applicable rules or vessels that have supported such fishing such as for refuelling, provision of crew etc.
The Seychelles Fishing Authority (SFA) will be the implementing agency of this agreement. The Fisheries Bill is being revised to address its legal framework.