Tinaz Wadia appointed STB's UK and Ireland office manager
25-June-2013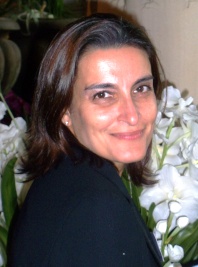 The Seychelles Tourism Board (STB) has said Ms Wadia's appointment takes effect immediately.
Ms Wadia has been involved in Seychelles' tourism for over 19 years with considerable experience with various companies that work with Seychelles.
Prior to her appointment with the STB, Ms Wadia was the director sales and marketing at Banyan Tree Seychelles
Commenting on Ms Wadia's appointment, STB chief executive Elsia Grandcourt said: "We are excited to have Tinaz Wadia onboard with us and I am confident that with her strong background and leadership experience, she will be able to drive the office in UK towards achieving greater results and boost promotion efforts on that market."
Ms Wadia said she is "excited to take on a new challenge with the Seychelles Tourist Board in the UK and looks forward to join the team in an effort to increase visitor arrivals from the UK and Ireland with the support of our local and overseas partners".
Ms Wadia joins the team in UK comprising marketing executives Maria Morel and Eloise Vidot as well as PR and News Bureau manager Lena Hoareau.