Olympic Day activities a success
28-June-2013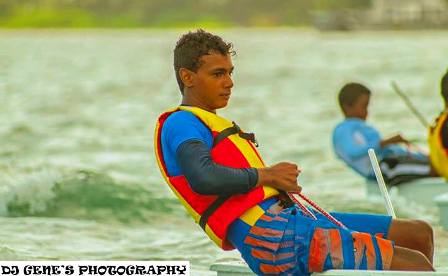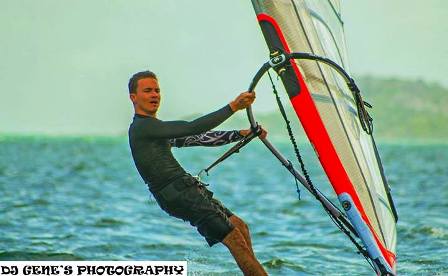 After Saturday's Olympic Day run, which started at the Grand Anse football field up to Amitié Airport and back, a mass sports event was organised on Sunday with numerous activities on the programme, from watersports to team games.
Scott Andre won the Optimist sailing race followed by brother Brad and in third place was Herve Lafortune. Out of three races, Scott finished in first place twice and was second once.
In the Laser race it was Allen Julie who came out first, with Rodney Govinden and Aubrey Sophola following in seconds and third places respectively. Julie had two first place finishes and one second place.
Jean-Marc Gardette completely dominated the windsurfing event, winning all three races to take first place overall. Stephen Stravens was second while Danny Gertrude settled for third position.
In canoeing, it was not surprising to see Tony Lespoir, who has dominated the sport for a long time, finish in first position ahead of Jeven William and Romeo Dubignon.
A mini-Mahe race was also held and it was the boat named Monster that came out first while Craig and Lalert followed in second and third places respectively.
Eight teams took part in the football tournament and they were divided into two pools of four teams. The two best teams in each group progressed to the semifinal stage. Lemuria remained unbeaten throughout the tournament and in the final they beat Coco Rouge 4-3 to win the tournament.
In men's volleyball it was G.A Boys who were the winners against Education in the final, and for the women it proved an unlucky day for Education as they followed their male counterparts in losing the final. Arrow were the winners this time.
Education's bad luck continued in the relay as they finished behind Arrow in the women's race and Coco Rouge reached the finish line ahead of Pa Seye for the men.
Dan Simityer finished in first place in the dominoes competition. SCAA Madanm were second and Pa Seye finished in third place.
Hockey was also on the cards, and it was Plaisance who came out on top with six points while only goal difference separated Veteran and Youth who were in second and third places respectively with one point each.
Education won the tug-of-war competition, with STS in second place.
Meanwhile, in judo the category winners were: Anabelle Bethew (female 50kg), Shakirah Lesperance (female -3kg), Ruben Julius (male -28kg), Tyrone Adelaide (male -45kg), Chris Ally (male 45kg), Jonathan Cedras (male -30kg), Joshua Lesperance (male -40kg), Aaron Cedras (male -35kg), Angello Gonthier (male -50kg), Daryl Accouche (male -25kg), Joshua Esther (male -28kg), Bruno Rose (male -60kg), Jinaro Leon (male -40kg) and Shehab Botsoie (male -50kg).
S. N.