Perseverance launches association for fathers
03-July-2013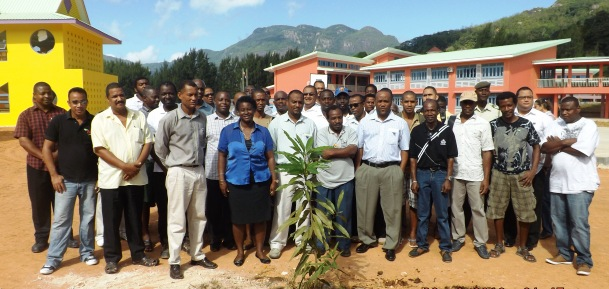 The association's secretary Dickson Bastienne welcomed all the fathers present at the school where a special assembly was organised and in which the fathers took part actively.

After the assembly, the group of fathers – 13 in all – proceeded to plant a mango sapling between the creche and the primary school.

This activity was followed by an open day where fathers visited their kids in class to see their work and discuss their performance with the teachers.
The Father's association committee was formed last month and is headed by Philip Figaro. Its main objective is to work closely with the school to help in the education of their child.

The head teacher of the school, Nella Belmont, said that fathers should help in their child's learning and overall development.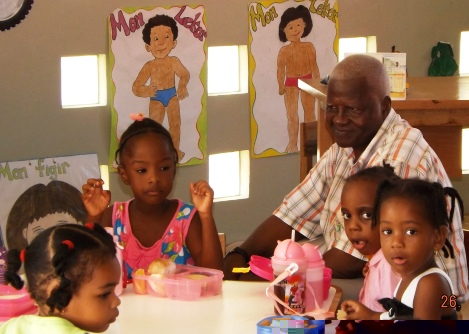 "We recognise the role that men play in their child's development and we want fathers, stepfathers to be more proactive as normally we see only mothers coming to school," Mrs Belmont said.
Perseverance school opened its doors in January and was officially opened in June where the head teacher said in her speech that the aspiration of the school is to work as a team with members of the staff and school community for the holistic development of each child, mindful of their abilities and experiences, to persevere for success in all aspects of the curriculum, including the hidden curriculum, as well as to build a positive school ethos where all feel a sense of belonging and all round achievements.