Conservation activities on Moyenne island to be intensified
04-July-2013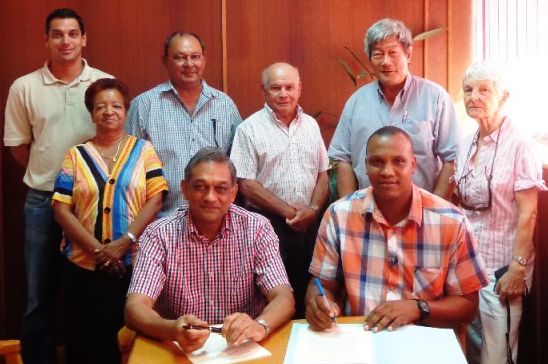 They did so through the signing of a memorandum of understanding (MoU) on June 28.
SNPA's chief executive Denis Matatiken and the chairperson of Moyenne Island Foundation Society Suketu Patel signed the document on behalf of their respective organisation.
"Moyenne is a protected area under the management of a foundation, located in the heart of the Ste Anne Marine National Park. The signing of the agreement shows our commitment to work together with our partners to safeguard and also showcase our biodiversity. It depicts our commitment to work with all local partners in the conservation of the country's biodiversity," said Mr Matatiken.
On behalf of the Moyenne Island Foundation, Mr Patel said that the signing of the MoU is the beginning of an important milestone in the history of the Foundation.
"This new partnership with the Seychelles National Parks Authority will enable the Foundation to continue the legacy left behind by Brendon Grimshaw who was passionate about nature. It also brings in the technical capacity to further advance the work which Mr Grimshaw started," Mr Patel said.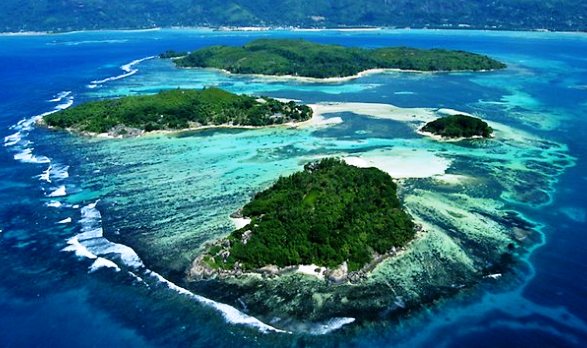 Mr Matatiken says that the agreement reinforces efforts of his organisation to collaborate with local partners on the conservation of biodiversity in protected areas.
Moyenne is a small private island located within the Sainte Anne Marine National Park. It was purchased in 1962 by Brendon Grimshaw, a British journalist who intensified conservation works by introducing many endemic plant species as well as giant land tortoises to the island. The island was declared a national park in 2009 and after the death of Mr Grimshaw, the island was bequeathed to the Moyenne Island Foundation Society, a non-profit organisation established by Mr Grimshaw himself, chaired by Mr Patel. The Foundation is responsible for the overall management of the island in line with its objectives and in compliance with government policies.