In loving memory of Clepère Pothin (8.9.1951 – 29.6.2013)-Former Takamaka DA Clepère Pothin passes away
04-July-2013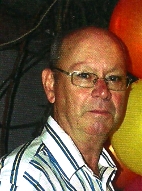 Actively involved in many activities, be it at church, school or district level for many years, Mr Pothin, aged 61, passed away on June 29 after a short illness.
In 1991, he was a member of Takamaka's district council. From June 1992 to February 1995 he was assistant administrator at the Pointe Larue district before being appointed district administrator in his district – Takamaka – until November 30, 2003.
Treasurer and active member of the Takamaka senior citizens' club, Mr Pothin had been working at the Val de Près with the Ministry of Tourism and Culture until his death.
Mr Pothin leaves behind his wife Grace, a son, four daughters and six grandchildren. May his soul rest in peace.