Residents urged to help in efforts to save the endemic Zwazo linet
08-July-2013
The programme consisted of the setting up of 80 stations baited with rat poison at those above mentioned places. Since the first monitoring in October 2011, local residents were engaged in discussions on the Zwazo linet, the need to protect them and their habitats, as well as the need to keep rat densities (predators of the Zwazo linet) low through door-to-door meetings with residents. They welcomed the initiative to control rats in the area and were already seeing its results.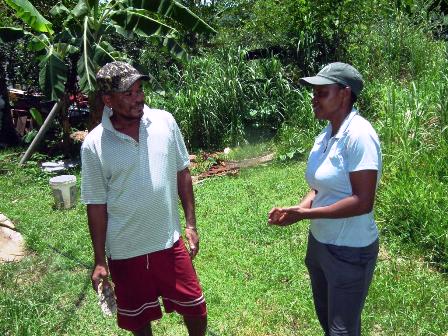 Communities of La Misere, Souvenir and Grand Anse also benefited from a presentation on February 14, 2013. This was done to sensitise residents about the Seychelles White-eye; the problems encountered by this species and the need to assist in the control of the rat population.
The 'talk' was done during the parents and teachers general assembly organised by the La Mis่re school and was attended by some 60 residents. Residents were concerned with the level of waste in their districts. Some of the areas we visited were filled up with rubbish. Participants were urged to use bins properly and to avoid doing illegal dumping especially in the woods. Waste increases the amount of food and shelter available to rats and hence residents have a role to play in reducing access to food and shelter for the rats.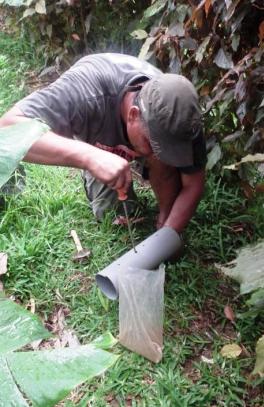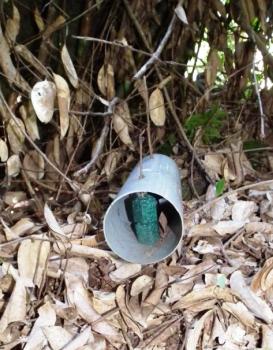 Local communities were made aware of the importance of having the Zwazo linet in their community. Its importance is not only because it is a rare endemic bird but also because it provides a source of revenue for those who conduct bird watching as tour guides (socio-economic aspect of the species). The bird is hence a positive attraction.
Overall, the project was a success. By saving the Zwazo linet through rat control we are also saving ourselves since rat poses a serious health risk.
Residents were proud of the Zwazo linet but they seem not to know what action can be done to help and protect this species. That is why it is important to have a programme that engages local communities, which empower them and make them take ownership of the initiative (plant trees near their homes, do baiting themselves, conduct regular community clean-ups etc). In that way we can ensure active local participation in conservation programmes.
by Dr Elvina Henriette