Special mass to celebrate 125 years of St Francis church
12-July-2013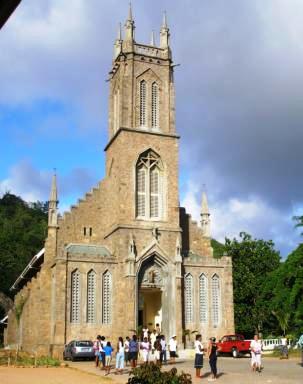 The Francis church celebrated its 125 year jubilee on Thursday July 4, 2013 and a mass was organised followed by praise and worship by Priest Armando.
This coming Sunday's special mass will be followed by the launch of an exhibition and on display will be pictures showcasing the various priests that have served the parish and also the history of the church.
Built during the time when Seychelles was a French colony, the St Francis church of Baie Lazare is dedicated to St Francis of Assisi.
The church with its neo-gothic style is one of the many attractions of the Baie Lazare district due to its strategic location, providing a nice view of the small district of south Mahé.

The majestic stone monument still captivates the curiosity of many as to how in a time of no modern mechanisation, brave men were able to erect this magnificent piece of art.