Up Close … with Travis Julienne, DJ & Paradise FM radio presenter-'DMC/TAJ is the part of me I use to hide'
16-July-2013
For the past few months everywhere I went I could hear people talking about the new radio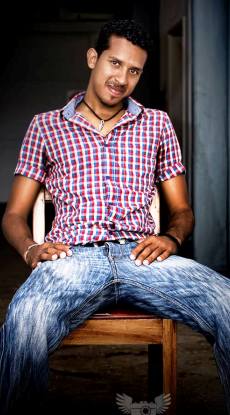 presenter on Seychelles Paradise FM at the SBC. To most, he is better known as DMC/TAJ.
The day I met him was a public holiday and he was doing a morning show. Talking to him on the phone the previous day, he said that he would be hosting the show from 7am until 10am.
"Instead of spending time with my family I will be going for an interview," I thought to myself.
Upon walking through the doors of the studio, Travis' show was in full swing. Listening to the show you would think that Travis is a quiet man that would only talk with his headphone on and in front of a microphone. But when I saw him for the first time what I was thinking was overpowered by reality. Travis was so excited like a child in a world of candy; he was a hyper active man that even sitting in his chair in the studio he would look like he was on a ride in the park.
History of Travis
Born in 1989, Travis hails from the Les Mamelles District. He was brought up by the woman who raised his mother.
"I was so spoiled that I got whatever I wanted," he said smiling. He was among the kids that could retain things that he has learnt. So as he was a fast learner, Travis find himself bored in class and he started to disturb the others.
"If I could go back in time I would go back to my schooldays and listen to my teachers," he said regretfully.
While growing up, Travis took everything negatively. Although he was a bright kid, he decided to study fine arts at Advance level hoping that he would get a scholarship in China. But as stubborn as he is, he found that fine arts was too easy for him and so he quitted to go and work for Air Seychelles as a traffic clerk, then as a cabin crew.
The birth of DMC/TAJ
As a cabin crew he had protocols that he needed to follow – and one of these was not to bring popularity or fame on oneself. So, he created DMC/TAJ, meaning Dancing Mixing and Music Creating and TAJ, Travis Julienne with an A in between so that DMC/TAJ could do everything that Travis Julienne could not do.
"It's like I am Clark Kent and DMC /TAJ is superman. DMC/TAJ represents everything that Travis loves. He worked for La Faya and Tequila Boom discotheques for sometime as a DJ. When Deejaying, he got the chance to go to Dubai and performed. Travis has always loved music; he loves everything to do with songs, singing and whatever else we associate with music.
From cabin crew to a radio presenter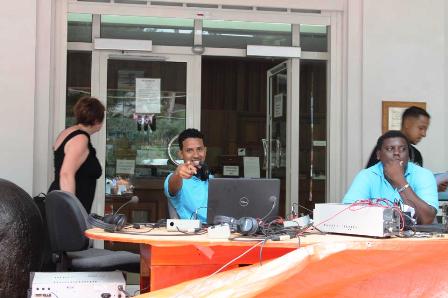 After leaving Air Seychelles, Travis found himself managing the Tequila Boom discotheque. He was then approached by Aubrey Philo, who is also a radio presenter at the SBC's Paradise FM, and he decided to take the chance and applied for a job as a radio presenter. His interview was successful and he started his training as a radio presenter. As he already had the experience as a DJ, he got the training on the job. He soon became the talk of the town. He is now presenting the 3pm-7pm show alongside DJ Ezy D. Many people will agree that a day without DMC/TAJ on air is like a day of mourning. Many fans call him to let him know that he is very much appreciated.
A star is born
Apart from composing songs for the Creole Festival in inter-school competitions, Travis has always been a writer and a song lover. He has become very popular and much loved after his newly released Dezorme.
"You won't believe how I get my inspiration to write songs," he said smiling. "I was in the pantry when I wrote the second verse of the song Dezorme.
He does not exactly know where he gets his inspiration but at times phrases and verses just hit him at anytime and anywhere. He just notes them down and later on put them together to form a song.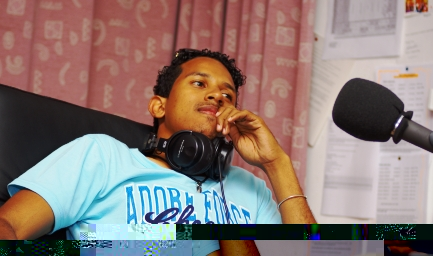 Travis has always been loved by everyone and he has always known and remembers where he comes from. This is why Travis did not name anybody but has thanked everyone who in one way or another has helped him in becoming what he is today. I cannot even count how many 'thank you' Travis has sent. But he sends a big thank you to his girlfriend of seven years and his mother.
Travis feels that every young person has a life and a path. It is he or she that chooses that path. He wishes that every youngster could choose the correct path that will lead them in a good direction that will be great not only for their future but for the future of our country.

By B.P Damou