Volleyball-Bernard Denis leads coaching course in Uganda
19-July-2013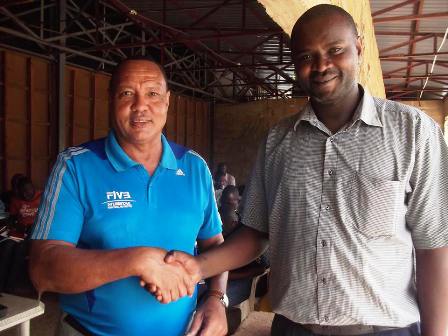 The five-day course conducted by Mr Denis – who is a Fédération Internationale de Volley-ball (FIVB) instructor – attracted 39 participants from all over Uganda. The course was done at the MTN Arena in Lugogo.

Presently the director for sports training and technical development in the National Sports Council (NSC) and coach of Premium Spikers, who have achieved league and cup double for the last three years (2010, 2011 and 2012), Mr Denis was appointed to the coaches' commission of the CAVB in December last year on a four-year mandate.
Mr Denis is also a level two FIVB instructor and is surely giving a boost to Seychelles as we are more used to see foreigners coming to our shores to run coaching courses.
S. N.