Seychelles a leader in health
22-July-2013
The workshop took place last Friday at the Sheikh Khalifa diagnostic centre, Seychelles Hospital.
Health Minister Mitcy Larue officially launched the workshop attended by principal secretary Peggy Vidot, health commissioner Dr Jude Gédéon, senior health economist of the World Bank Netsanet Workie, lead health economist of the World Bank Abdo Yazbeck and other health professionals.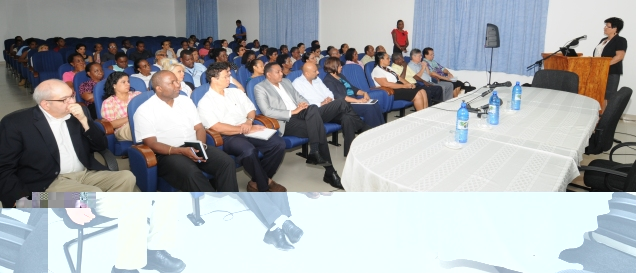 The aim of the workshop is to brief delegates on the findings of the health sector public expenditure, to identify specific activities in each of the five main blocks recommendations to adapt the health system to the current needs.
"Seychelles needs a system that adapts to change as success goes to those who adapt to change," Mr Yazbeck said.
He added that Seychelles is a leader in health. And he shared steps that Seychelles needs to take to continue to being a leader. That is by investing in an intelligent interconnected information System.