Kenya Airways adds fourth flight to Seychelles
22-July-2013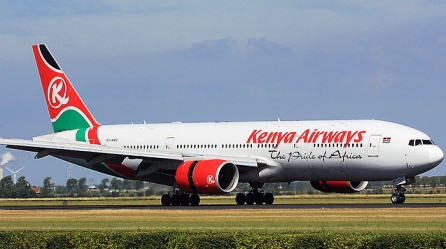 This was confirmed by Kenya Airways' sales and ticketing supervisor Sam Toussaint to the Ministry of Tourism and Culture and the Seychelles Tourism Board.
The new Kenya Airways schedule came into operation on July 6, 2013 with four weekly flights between Nairobi and Seychelles.
This extra flight will go for a period of two months -- from July to August 2013.
Kenya Airways is now flying to Seychelles on Sundays, Tuesdays, Thursdays and Saturdays giving more flight options and connectivity to their loyal and esteemed clients and also bringing Seychelles closer, not only to other parts in Africa but also Europe as Kenya Airways has a code share agreement with Air France and KLM, and also to the Middle East and Asia.
Kenya Airways has been operating flights to Seychelles over the past 37 years, and despite the many challenges and obstacles it has faced, it says it is proud to announce that KQ is the only international airline which has served the highest number of years of flight operations in Seychelles and is constantly looking into new ways to enhancing its ability to bring more tourists here.
The decision by Kenya Airways to add a fourth flight to Seychelles is credited to the work being done by Zakiya Vidot, the Seychellois manager of Kenya Airways Seychelles' operation.
Mrs Vidot personally follows the dossiers of her many faithful clients flying out of Seychelles or of companies using Kenya Airways for flights to Africa or on to Europe and further afield.
After receiving a copy of the letter in which it is stated that Kenya Airways will be introducing a fourth weekly flight into Seychelles, Tourism and Culture Minister Alain St Ange welcomed the extra seasonal flight by Kenya Airways.
"We appreciate the support by Kenya Airways. You have been a loyal and trusted partner through thick and thin. We value your presence in the list of our favoured airlines and assure you of our total support. We hope that this short term seasonal flight which will be repeated again later in the year when our busy period comes in is a success," said Minister St Ange.