Kevin Betsy donates football equipment to schools
25-July-2013
Betsy, who once played for Fulham in the English Premier League, made the donation in a small ceremony at the Belonie secondary school yesterday afternoon. The equipment comprise Fulham kits which include shirts, shorts, socks and footballs as well.
Attended by officials from the Seychelles Football Federation (SFF), students and teachers from both schools, a group of students had the time reflect and give thanks for the gifts received.

Mr Betsy had wise words for the students telling them "you achieve anything you want in life with dedication and making the most of the opportunity".
He said that through his donation he is aiding in giving the young footballers the chance to achieve their dreams.
Medgé Nancy, head teacher of Belonie secondary school, thanked Mr Betsy and the SFF for the donation and said that she hopes the students will make the most of the equipment received.
Ms Nancy added that she hopes the school will continue to receive support from the federation.
On behalf of the students, young Santosh Albert also thanked Mr Betsy for his generous act, adding he hopes for continued support towards his school.
The Belonie secondary team are in the final of the school league and will play Pointe Larue secondary on Saturday. Surely this donation will help boost the morale of the young footballers.
Betsy now plays for Woking in the Conference National league, which is the fifth tier of English football. Betsy started his career with Woking but went on to make a name for himself with Fulham where he became part of the squad who earned promotions in 1999 and 2002, making the club a Premier League team.
Betsy moved to Barnsley in 2002 and made 94 league appearances, wrapping up 15 goals in a two-year period with The Tykes before moving to Hartlepool United then on to Oldham Athletic and then Wycombe Wanderers. In 2007 he signed for Bristol City and while there spent loan spells with Yeovil Town and Walsall. A year after signing for City he moved on again to Southend United before returning to Wycombe following a loan spell. In 2012 he re-signed for Woking.
Betsy was once described by the great Kevin Keegan as "one of the best young players he had seen at his age", when the manager signed him for Fulham in 1998. Prior to that, Betsy was named as conference Player of the Year and that prompted Keegan to sign him from Woking.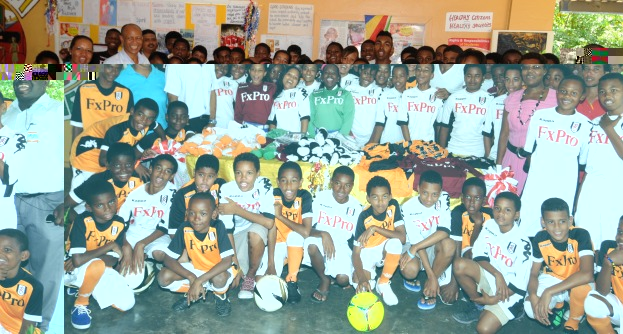 Betsy is also studying for a BA Honors Degree in professional sports writing and broadcasting at Staffordshire University.
In 2011, he was part of the team who won the gold medal at the 8th Indian Ocean Island Games on home soil.
S. N.