Local artists bring cheer with Christmas and New Year songs
07-December-2017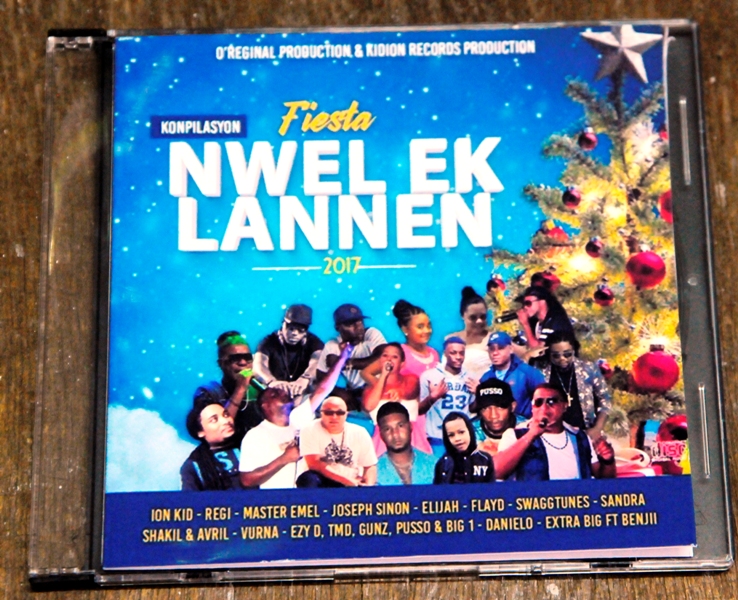 Maybe you're grumbling that it's too early, but face it, Christmas and New Year is almost upon us, and that means Christmas songs and New Year songs.
With Christmas just around the corner, people are finally able to bring out the same Christmas songs we listen to every year like Sega Bonnane by Island Vibration, Zwaye Noel Tou Seselwa by Saturn, Zwaye Noel e Bonn Erez Ane by Jones Camille, Sa Kart Nwel by Serge Camille, Sa Lannen I Ale by Stella Nibourette and George Payet, Ankor En Lannen by Stella Nibourette, among others.
Seychelles NATION brings you some of the latest Christmas albums on sale right now to put you in that Christmas & New Year vibe, to welcome 2018.
Currently there are three new albums on sale at usual outlets; we have Konpilasyon Nwel ek Lannen comprising 12 tracks, Konpilasyon Fiesta Nwel ek Lannen comprising 12 tracks and the best seller Konpilasyon Cocktail Nwel ek Lannen comprising 13 tracks.
Celebrate Christmas & New Year with those wonderful local albums, currently on sale.