|
London and UniSey degrees to be at par, says UK varsity head - 21.02.2012

Qualifications from the University of Seychelles (UniSey) will not only match those of the University of London but also be at par with those of countries whose exams are set and marked anonymously together.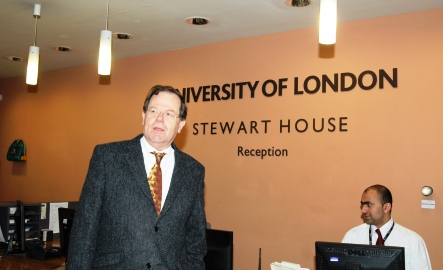 The executive head of the UK university, Professor Jonathan Kydd, said this in London yesterday as the institution made final touches to its plans to receive President James Michel this morning.
Mr Michel is the chancellor of UniSey – which is accredited to the University of London – which Prof Kydd said will proudly give UniSey graduates its degrees "because we checked all the requirements and satisfied ourselves that your university met them before we accepted to have links with it."
The University of London regulates and sets the standards of studies and examinations for reputed universities from 70 countries around the world.
"The examination papers are marked together and there is no way an examiner can tell that this is an answer script from a candidate from Seychelles or the UK, he said.
He said that right from the beginning the University of London verifies that a university that is seeking accreditation has the means and willpower to ensure the right level of facilities and lecturers.
"We have in the UK the Quality Assurance Agency (QAA) which looks at international universities and the colleges of the University of London which back us with curriculums and examining services," he said.
He said the QAA looked at the university last year and gave it the highest level of confidence.
"You can feel that the authorities in the UK have looked at us closely and they are happy with what we and the colleges of the University of London are doing," he said.

By George Thande
Seychelles Nation reporter in London