|
Festivals should promote humanism, says visiting Tamil Mandram guest - 27.01.2007

Congregation made up of a large number of people who gather in the name of religion and traditional cultural events like the Tamil harvesting festival help people to reduce the stress and strain of the present day.


They help "mechanical life" and go a long way to build personal and interpersonal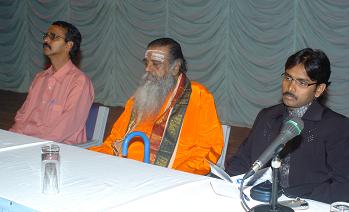 development, and such gatherings also promote humanism in society.
This was said by Professor Ayvuraithilagam Arivoli last Sunday at the International Conference Centre, where he was the guest speaker as several hundred people marked the annual Pongal festival, in an event that was organised by the Seychelles Tamil Mandram.
Prof Arivoli said that the best way to achieve the named goals is by organizing, for example, eye and blood donation campaigns which would promote human welfare and understanding in a multi-cultural society as the one found in Seychelles.
Another specially invited youthful guest speaker, Kavichitpi Snekan, a popular Tamil film lyricist who has written lyrics for more than 150 Tamil films, kept the audience spell-bound for a full 45 minutes with a narration of his diverse experiences in entering the much coveted film world and how his down-to-earth songs have captivated ordinary masses.
"It is the meaningful songs more than the acting in a film that could bring a change of attitude towards social change in society," said Snekan.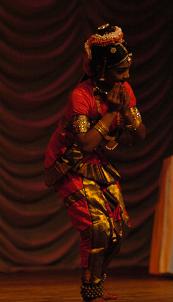 Professor Arivoli while praising purity, peace and the beauty of Seychelles, exhorted all those who have made this country their home to develop a sense of belonging and to integrate well with Seychellois.
He said that the present day evils whether in the home, workplace or in the country come from lack of tolerance and lack of discipline, which increase physical and mental stress. "Meditation, yoga exercises and positive thinking courses started for children at a young age are the panacea for all global problems which, followed well, will surely enrich human values and mould a peaceful society," he said.
He said that Seychelles' national theme for 2007, "Together for the love of Seychelles," is well worth following.
In recognition of the activities of the Seychelles Tamil Mandram and the Seychelles Tamil Cultural Development Centre for the promotion of cultural and educational development in Seychelles, the Government of India made cash donations which were presented to both units by His Excellency Arun Kumar Goel, the High Commissioner for India in Seychelles.