Seychellois Nichol Elizabeth named IOT general manager
07-December-2017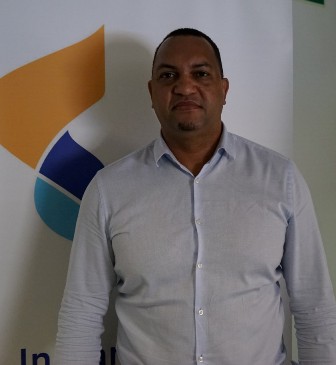 Delivering on its promise to increase its number of Seychellois employees, Thai Union has just announced that Seychellois Nichol John Elizabeth will take over as general manager of the Indian Ocean Tuna Limited factory as of next year.
Previously general manager of Thai Union's Ghana Operations since 2008, and with 23 years of experience in the Fast Moving Consumer Goods sector, Mr Elizabeth spearheaded the business to become the top producing, processing and exporting seafood company for Ghana.
He is now eager to lead the Seychelles' operations on the same successful path: "I am truly excited to be back on home turf to consolidate IOT's position as a key contributor to Seychelles' economy. Besides our role as a major employer, IOT also creates critical economic value for Seychelles, estimated at 6% of the country's GDP. We are committed to investing in forward-looking, long-term projects in Seychelles, provided the right conditions are preserved," said Mr Elizabeth.
His appointment reinforces Thai Union's commitment to directly benefit the local community. Other major Seychellois in IOT's leadership team include operations manager Gary Aglaé, engineering manager Jude Anacoura and human resources manager Helda Port-Louis.
"In addition to the 2,300 people directly employed by the factory, our tuna processing activities have helped create 1,900 indirect jobs for the local economy," said Mr Aglaé. "The factory's production relies on over 300 local suppliers and contractors including local businesses supplying the 4,000 meals that are served daily at the plant and its 53 employee residences. These numbers alone demonstrate our key role for the country."
The factory also operates in close partnership with the government of Seychelles, which holds a 40% share of IOT through the Société Seychelloise D'Investissement (SSI). This partnership aims to improve the competitiveness of IOT and maximise its positive impact on Seychelles' economy and local community.
Two new directors have recently been appointed by the government of Seychelles to sit on IOT's board: Frank Andre Hoareau, former director general of the financial planning and control division in the Ministry of Finance, and Steve Jean-Claude Khambatta, managing director at Amalgamated Tobacco Company.
IOT's commitment to remain a dynamic and responsible player for the Seychelles economy and local community is reinforced by the fact that Seychelles is an ideal location for tuna fishing and processing, with the largest fishing grounds in the Indian Ocean. IOT has also been doing its best to preserve the local environment, protect its employees, and ensure sustainable development, with plans to invest €65 million in sustainable infrastructure between 2016 and 2020.