PUC identifies fault on underwater transmission cable
11-September-2018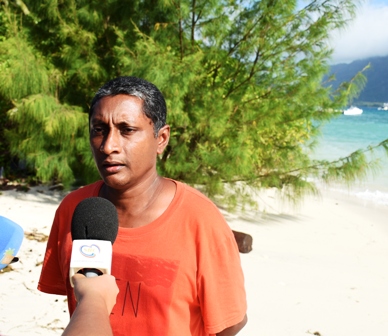 The Public Utilities Corporation (PUC) has identified the fault on its underwater transmission cable which left Cerf, Ste Anne, Long, Round and Moyenne islands without electricity since Saturday afternoon.
It was around 4.30pm yesterday that divers from the Seychelles Coast Guards identified the damage on the cable, approximately 450 metres off the Cerf Island Beach.
According to managing director for electricity within the PUC Ravin Sunassee, the cable has been severed into two.
He explained that they previously had confirmation regarding an incident where a yacht in distress anchored in the area, directly into the path of the cable.
This, he said, helped them to locate the fault quicker as it reduced the area of search.
Mr Sunassee added that once the problem was diagnosed, PUC started logistic preparations straight away for maintenance work which will begin today.
As for the residences on Cerf Island who do not have a back-up generator, Mr Sunassee said PUC reached an agreement with Ste Anne Beachcomber Resort to use their generator as a temporary supply.
He explained that they have carried out some temporary modification, installing some cables to supply the houses with electricity until all maintenance work is completed.
Electricity from the St Anne generator is being back-fed on the PUC network which feeds the houses.