Cricket-Cricketers enjoy in gala evening
|21 February 2006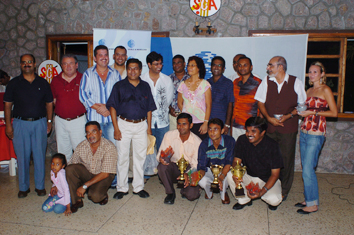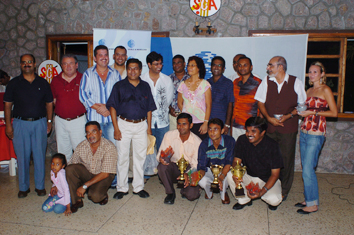 During the evening, the Seychelles Cricket Association (SCA) thanked all past and present sponsors, namely Mohan Shopping Centre, G. S. Pillay, Nouvobanq, Airtel, Nelcia's Boutique, Impress Seychelles, Chaka Brothers, Amalgamated Tobacco, Amusement Centre, Plantation Club Hotel and Casino, Sahajanand Builders, Sacos, Shreeji Construction, Takamaka Bay, Printec Press Holdings, AGM Designs, Vijay Construction and Cable & Wireless for their valued contributions over the years.
Speaking during the ceremony, Cable & Wireless' Chief Executive Officer (CEO) Usman Sadaat said "it is a great feeling to play cricket in Seychelles because you get to meet people of different nationalities."
Prizes were also awarded to the best performers of the 2005 season. After taking 29 wickets for 164 runs, Kaushal Patel won the prize for the best bowler and his runner-up was Santosh Kumar.
Cricketer of the year 2005 Patrick Thomas won the best batsman title with Deepak Karai finishing second.
The Fair Play trophy was awarded to the Patel Youth team and Vijay finished as team of the year with three victories in four tournaments played.
Aravind Bhuva was the players' choice winner and Ayub Suleman Adam, who played the game for 35 years and was SCA chairman for 20 years, received a special award.
National Sports Council's sports officer Damien Jean was also rewarded for his services rendered to cricket.
Meanwhile, Ramesh Venkateswaralu has been given a vote of confidence and will serve another year as SCA chairman. This is his second one-year term.
Jonathan Paul has replaced Kaushal Patel as secretary, while Arup Das remains the association's treasurer.
The ordinary members are Elvis Chetty, Deepak Karai, Krishna Naidoo and Sumit Patel.
G. G.