Seychelles' first beauty academy launched-First group of students graduate
|28 August 2006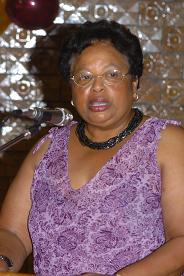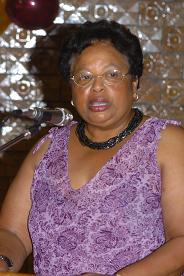 The launching and graduation ceremony was held at the ex-Sea Front Restaurant at the International Conference Centre (ICCS).
The students who graduated were Olivia Revera, Haifa Suleman, Farida Dubignon, Arlette Reine, Suzanne Verlaque, Ingrid Tyson and Jill Azemia.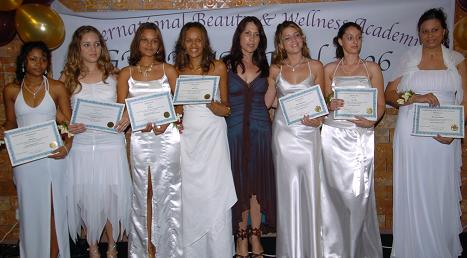 The International Beauty & Wellness Academy, based at Docklands, accepted its first group of students last year and is being run by Lucy Morin, a Seychellois who has been living in Australia.
Mrs Morin, who is a professional beauty therapist, is also a licensed beauty therapist tutor.
It was Mrs Morin herself who presented the graduates, who have followed the beauty therapy course, with their certificates, which are endorsed by an international beauty therapist institution based in London.
The course, which lasted for 24 weeks, incorporated extensive hands-on learning to provide the graduates with a complete understanding of beauty and wellness.
They learned body structure and body massage, facial and skin care, waxing, and make-up artistry.
At Friday's graduation ceremony, five awards went to various top performers in specific areas.
The most prestigious award, the Student of the Year Award, went to Haifa Suleman. She was selected for her best performances during the theory and practical sessions, best performance and interaction with her colleagues, for her professional behaviour, among other criteria.
The Special Recommendation Award went to Olivia Revera. Olivia was selected for her active participation in the external activities organised by the academy.
Ingrid Tyson won the Best Portfolio and Highest Achiever Award. She won the Best Portfolio Award for coming up with the best case studies as well as her outstanding performance in the practical sessions while her hard work to surmount all odds made her receive the Highest Achiever Award.
The Award for Excellence went to Farida Dubignon after she received the best results in the theory sessions.
While officially launching the Academy, Noellie Alexander, a founding member of the Seychelles Association of Women Professionals (SAWOP) and Consultant for the Nairobi-based Forum of African Women Educationalists (FAWE), said that the Academy is the first of its kind for Seychelles and it adds a grand dimension in the Seychellois consciousness of beauty, health and the concept of well-being.
She also talked about the benefits of living a healthy life and taking good care of all areas of one's life.
"Helping yourself to health and beauty has taken grip into today's world and we are being called to celebrate our bio-chemical uniqueness by finding solutions that are tailor made for each individual," Ms Alexander said, before congratulating the graduates and wishing them the best of luck.
The director of the Academy, Mrs Morin, reminded the graduates that they have been given all the necessary tools and that it is up to them to use them effectively to succeed. She also thanked everyone who in one way or another have helped the graduates and the academy.