Mancham awarded peace prize for statesmanship
|21 June 2011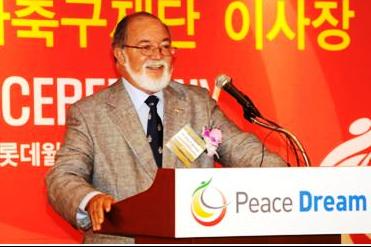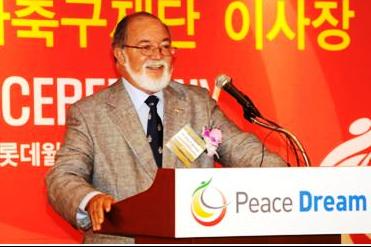 A communiqué from his Glacis-sur-Mer office said that Mr Mancham has been notified that the Gusi Peace Prize Committee in Manila, Philippines has decided to award him the Gusi Peace Prize 2011 for his "untiring effort, working for people's amelioration, to find peaceful solution for people's welfare and as a promoter of global forums for peace, reconciliation and prosperity."
In a letter dated June 18, 2011 (Seychelles National Day), Ambassador Barry Gusi, chairman of the Board of Gusi Peace Prize International, who communicated news of the award to Mr Mancham, wrote – "Your contributions as founding President of the Republic of Seychelles have made you a living paradigm for others to emulate, not only in Seychelles, but throughout Africa, the United States of America, Europe, Asia and the international community."
Often referred to as the Nobel Peace Prize of Asia, the Gusi Peace Prize is mandated by Presidential Proclamation No.1476 – signed by former Philippines President, Gloria Macapagal-Arroyo – declaring every fourth Wednesday of November as 'The Gusi Peace Prize International Friendship Day.' That is why the Gusi Peace Prize awarding ceremony will take place this year on November 24, 2011.
The Gusi Peace Prize is named after the late Captain Gemeniano Javier Gusi who is considered an hero in the Philippines in the way he fought Japanese invaders during World War II after which he became a popular active advocate of human rights. (Ambassador Barry Gusi is the son of the late Captain).
Today the Gusi Peace Prize represents one of the highest honours for distinguished individuals from the four corners of the globe. In recognising the most brilliant examples of those working towards the attainment of peace and respect for human life and dignity, the Gusi Peace Prize aims at bringing out the best of human achievements, ideals and values.
The awards are given out every year to individual or groups worldwide who have proven themselves to be brilliant exemplars of society, as well as contributors to peace and human rights. The Foundation receives more than a 1000 proposals each year – but the 13-member committee strictly select only 15. This year there were more than 1,300 proposals and Mr Mancham was among the 15 selected.
In a statement issued yesterday morning, Mr Mancham said that the news of the award has deeply impacted on him. He said that it confirms the fact that there are people in the world who are appreciative of the efforts of those who are committed to continue searching for peace in a sadly divided and problematic world.
He said that he was very much looking forward to visit the Philippines in November to collect the award for the Philippines is to him a country "rich in the spirit of the soul."